Our good friends over in The Blessing of this Curse will hitting the road this July in support of their latest EP titled "Emergence" that came out this summer. They will be in support for The Machinist and Gladiators as they travel up and down the East Coast dropping some viciously raw riffs on unsuspecting ears. Underdogs least to say, but the potential is clearly evident within all of these acts. Talented musicians with the ability construct and perform detailed pieces that can easily please the ear. Not to mention it may cause you to bang your head or rip a throat out.
If you were looking to stumble upon a new band? Then fuck you, we found three for your listening pleasure. New York City's own, The Machinist, is currently working on dropping a new EP this month and have pre-orders up on their big cartel. Kanye has enough money so drop the few bucks on these sweethearts. You'll just waste those five bucks on cheap beer or junk food anyway so make the initiative to better your life. While you're at it? Pick up the Emergence EP from TBOTC over here because we said so. Besides you'll be glad you did.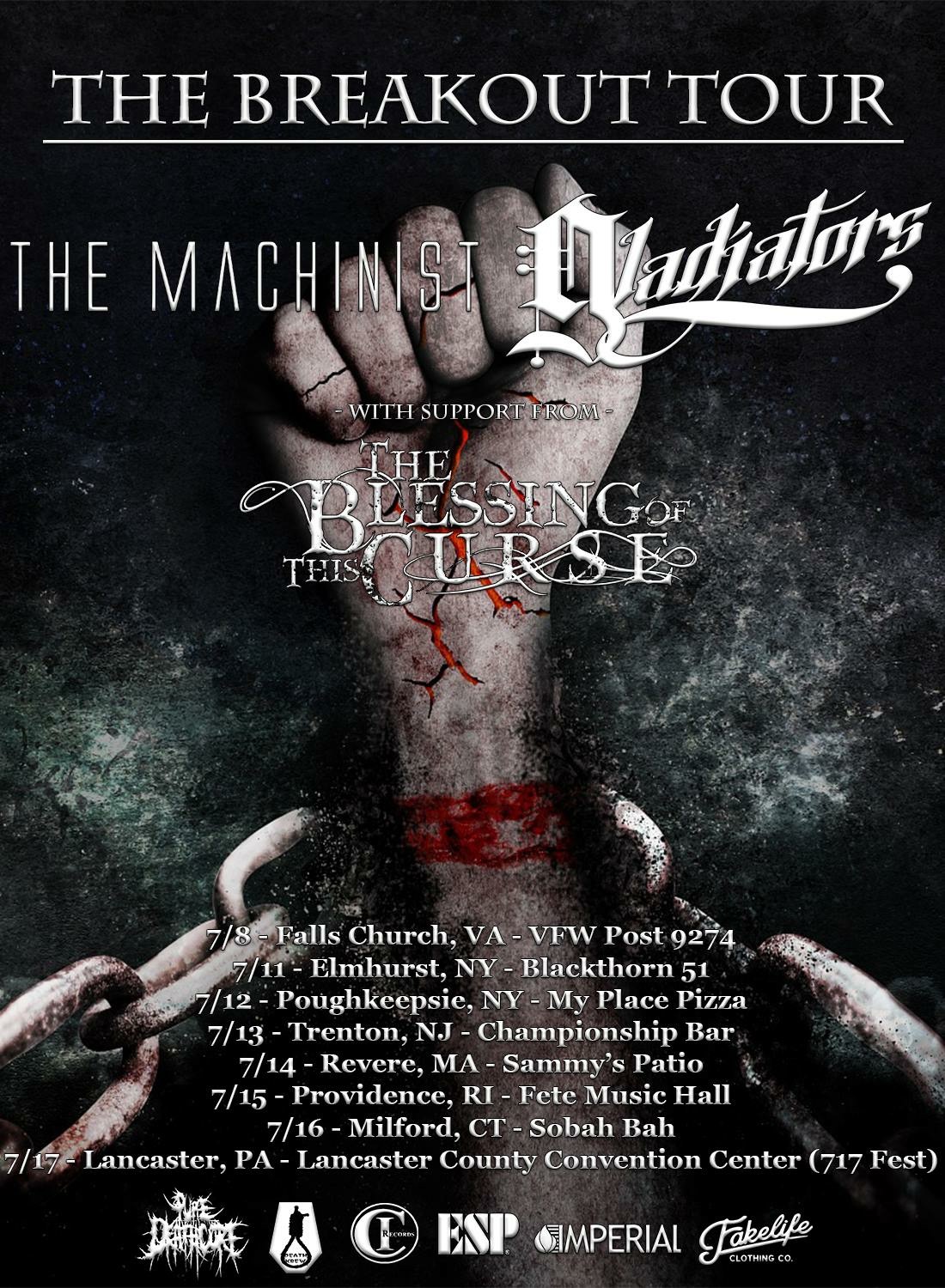 Furthermore, don't forget to catch all of these bands at 717 Fest with Pennsylvania's own, Gladiators. Definitely one hell of a coming home party for these bands and great place for one to discover new music.
Until then check out their latest music and get familiar with the pit. Get it.