No more pencils! No more books! No more teachers dirty look! Yes, school is out and summer is upon us. However, everyone knows that dreaded thought of returning to school all too well. Summer is always fleeting. Sooner than later the good times and fresh warm air will dissipate and leave no trace behind. Leaves will fall while the air becomes more crisp and chilling. Still there is some good news about the dreaded nigh.
This, my friends, is Back to School Jam 2016 hosted by Gregory Falchetto & Gamechanger World.
As of now the flyer below is the first announcement. Boy is it a blowout of solid acts. Stand by for more information as the summer slowly comes to an end. Until then check out the links below to get more familiar with any of the bands playing this gig and be sure to cop tickets as soon as they go up. This will sell out.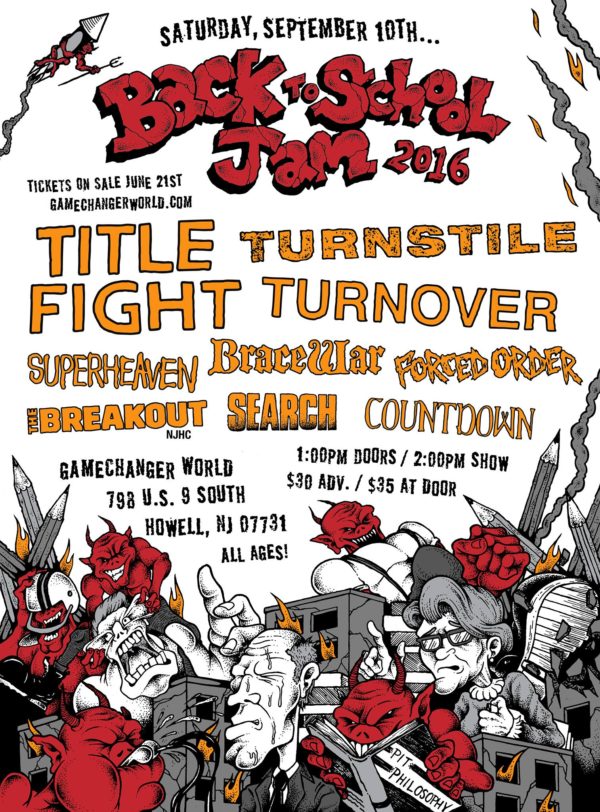 *Artwork courtesy of Chad Lawson
Title Fight | Turnstile | Turnover | Superheaven | Brace War | Forced Order | The Breakout NJHC | Search | Countdown